It says on IM Usage page (Morphology of Shapes) that
The default 'LineJunctions' kernel set only uses the first two junction definitions (the 'Y' and diagonal 'T' junctions), in the following way...
'LineJunctions:1@ ; LineJunctions:2>'

I created this kernel set for LineJunctions using kernel2image and got the following:

They are the T's and Y's above but it seems when I run a hit-or-misss transform on the fabricated image below (scaled for illustration) it uses an aditional 3x3 kernel not shown above - check the 3x3 kernel centered on the little white disk. I think the result is correct and in fact I think there are many more line junction kernels beyond T's and Y's that one needs to account for when detecting junctions. Which ones IM actually use? Can I print (kernel2image) all of them?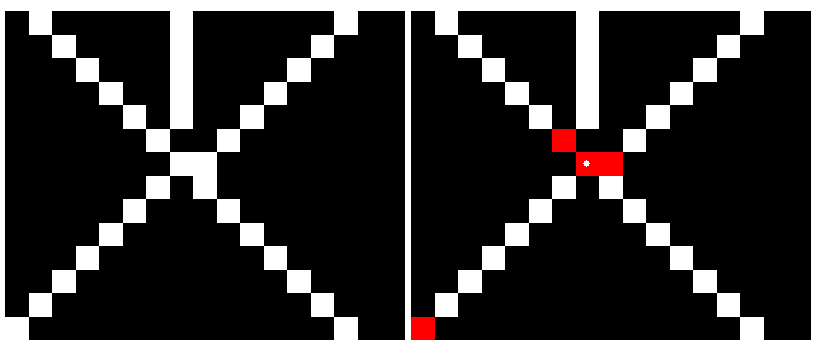 Also, does 'LineJunctions' work for 4-connected lines? I only tested on 8-connected lines.
Cheers,
- Alex.